If you are a gardener, you might be faced with a growing challenge.
The weather is a bit wacky. Big rains, high temperatures, then days without a drop of precipitation. Climate change is causing disruptions in regular seasonal patterns. The Earth isn't as reliable as it once was. Our gardens are among the victims of this weather whiplash.
Spring starts early and autumn lasts longer. The plants and their pollinators are getting a bit confused. It's only going to get worse.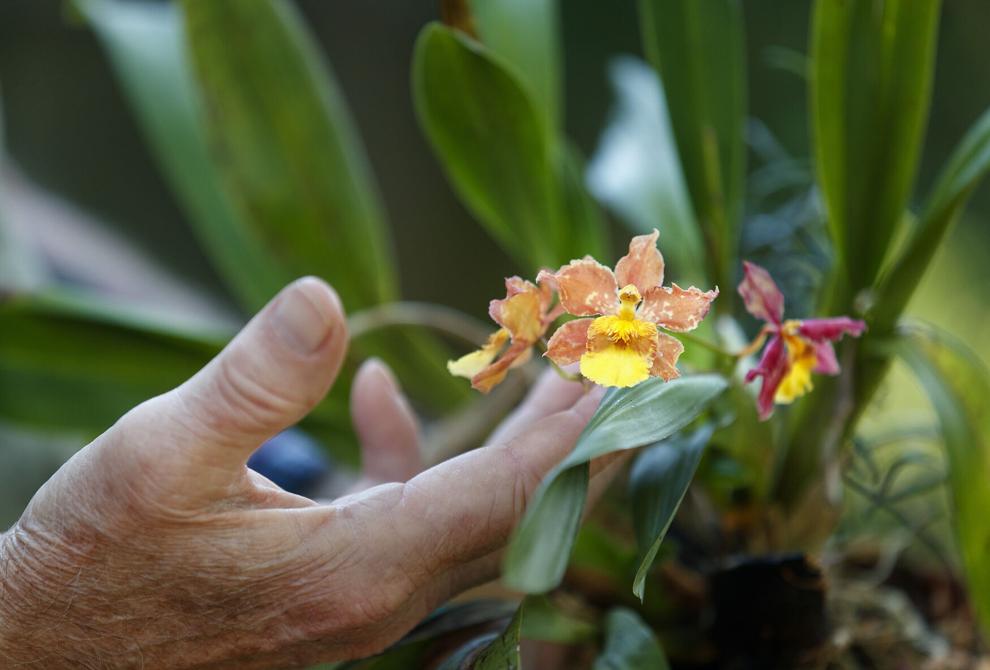 Our flora species are not all prepared. Some are robust enough to weather the weather, but others want some degree of consistency and regulation. They want to know they'll get enough sun and water each day to thrive. They want reassurance that their leaves won't blow off in wild gusts of wind, or their fruit won't wither on the vine.
Whether you are a casual gardener growing herbs for the kitchen and perhaps some tomatoes or peppers in the yard, or a committed gardener who wants to rely on a seasonal harvest to help feed the family and avoid the supermarket, there is an all-season solution to the growing uncertainty.
The greenhouse.
Put your plants indoors, into a controlled environment, and suddenly you're the boss. You dictate the temperature, the humidity, the nourishment schedule, the amount of sunlight that enters. It's more hit than miss.
The word "greenhouse" perhaps brings to mind industrial farming, hemp cultivation or big flower-growing operations. But some greenhouses are perfect for a modest backyard.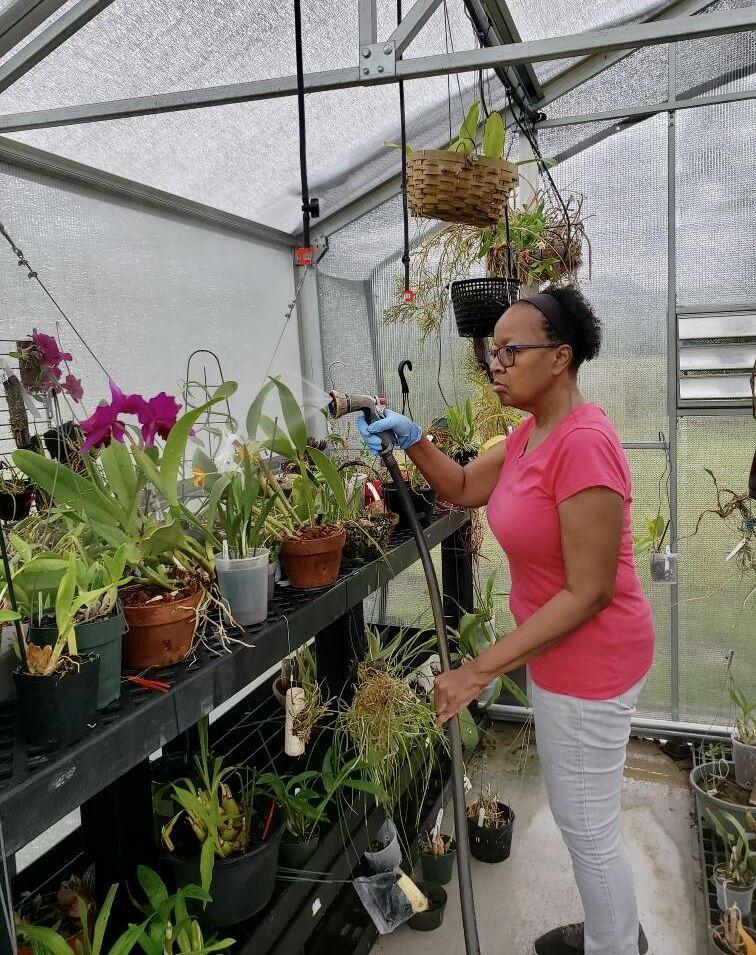 Sarah DeLee, a 67-year-old former school teacher, moved to rural Dorchester a year ago and became obsessed with orchids.
"I knew that once I got out here I was going to need some place to keep them," she said. "So I had a professional greenhouse put up."
It's 12-by-12 feet and has several water sprayers, an exhaust fan, vents and an Aluminet shade cloth. DeLee had a cement foundation poured in order to support the greenhouse, and she installed a lattice house nearby so her orchids can breathe fresh air when the temperatures are suitable (above 60 degrees or so).
She's figuring things out, sometimes by trial and error, she said. At the moment, she's got about 120 orchids, most of which are in the lattice house.
"When I first started (in 2017), I lost about 200," she said. "All orchids don't take the same lighting, water, temperature…"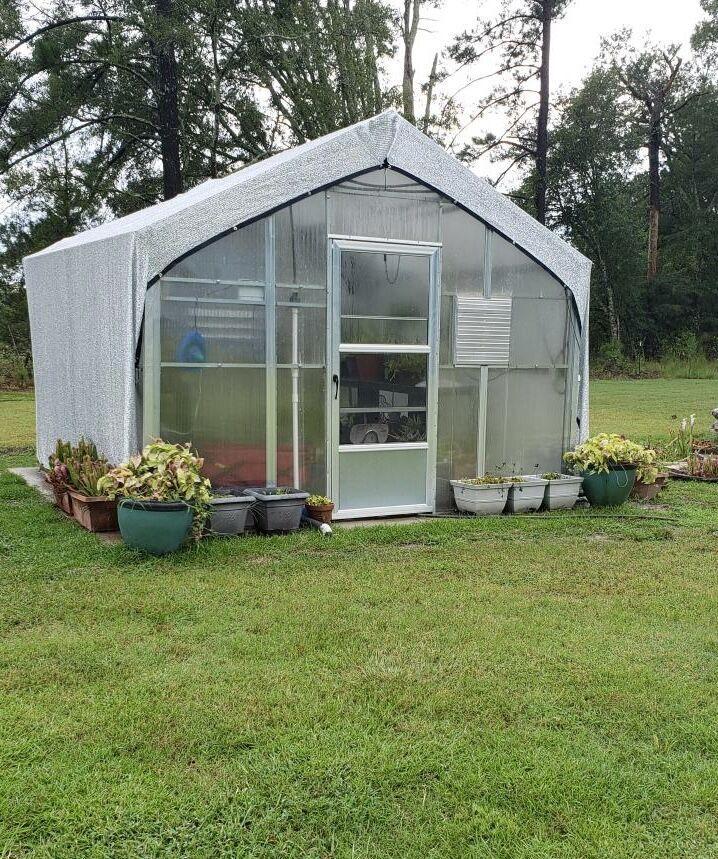 In summer, she sets the vents to open when the temperature gets to 80 degrees. In winter, temps below 50 degrees typically will trigger the heater to turn on.
DeLee sits on the board of the Coastal Carolina Orchid Society, which meets at Charleston Southern University and generates intense interest and involvement among others who are orchid-obsessed.
Her interest in plants dates to childhood. She was the one who took care of the potted greenery in her college cafeteria.
"I always have grown things," DeLee said. Her greenhouse now adds a new dimension to her planting pursuits.
Greenhouses come in a variety of shapes and sizes. Some are fixed, others portable. Some are easy to assemble, others require carpentry experience. Go online and you'll find wire, cedar, wood-framed and plastic greenhouses; kitchen, lean-to, cold-frame and geodome greenhouses; umbrella greenhouses; pop-up greenhouses; miniature greenhouses; and greenhouses made from recycled materials.
You can buy them online from Amazon, Wayfair, Home Depot and other retailers. Some are surprisingly affordable. Or you can make them yourself using wood or PVC to make a frame, then wrapping it with a light-permeable cover.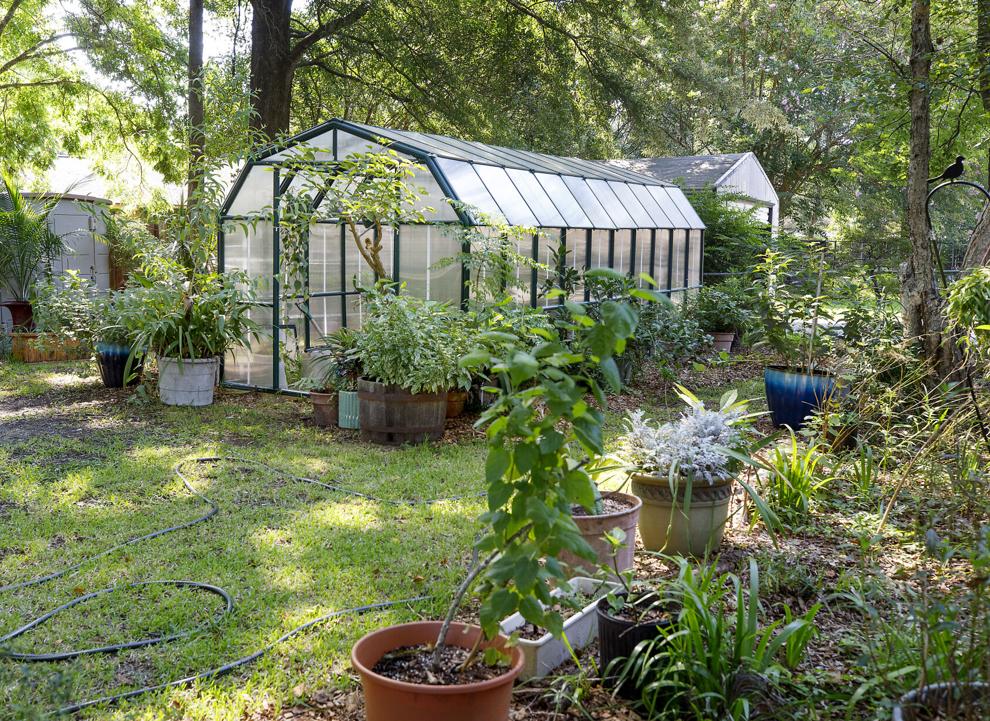 Kevin Jones, a botany professor at Charleston Southern, has an 8-by-24-foot greenhouse in his Goose Creek backyard. He keeps plants that depend on relatively dry weather in it, especially during the summer months.
Some of the potted flora is kept outside during the warm season, especially the tropical stuff, but come winter, it all goes into the greenhouse. The oldest of his plants date to the late 1970s (a bird's-nest fern he got in California), and he maintains some cuttings from plants his father grew 60 years ago.
The greenhouse offers big advantages, Jones said. "It allows people to have plants they couldn't have otherwise. … And it vastly increases what you can grow."
It also provides him with year-round interactions with his greenery, which improves physical and psychological health.
"I couldn't live without my plants," he said. "I just enjoy the fact that I can grow such a large variety."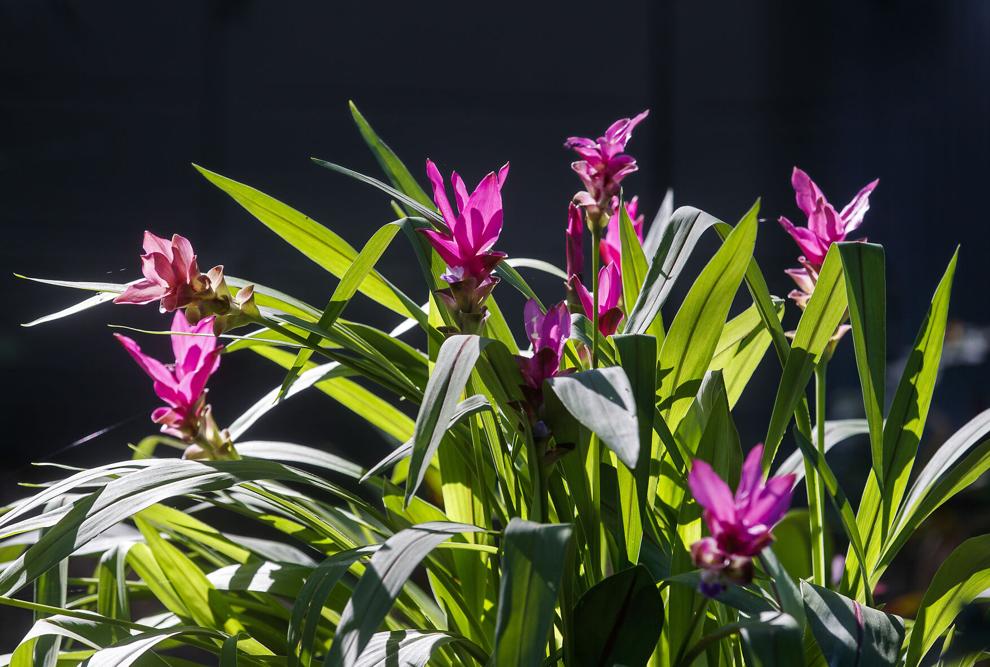 At Charleston Southern, a greenhouse helps botany students with research projects, and the study of plant taxonomy, Jones said.
He moved to Goose Creek two years ago, and was forced to abandon two greenhouses and about six pickup truck loads of plants. He planned to build a large new greenhouse to accommodate the plants he managed to retain, protecting them temporarily with some plastic sheeting. But then he was diagnosed with cancer, and the greenhouse project was put on hold, he said.
An avid long-distance runner, Jones kept up an athletic routine even through his treatments, running 4 miles a day, usually with friends.
Last month, his running mates organized a race to raise some money. They collected about $7,000, which they used to buy Jones his greenhouse.
Now, Jones and his beloved plants are making a comeback.