Pawan had brought in legislation in 2003 to make Sikkim fully organic state by banning chemicals and inorganic fertilisers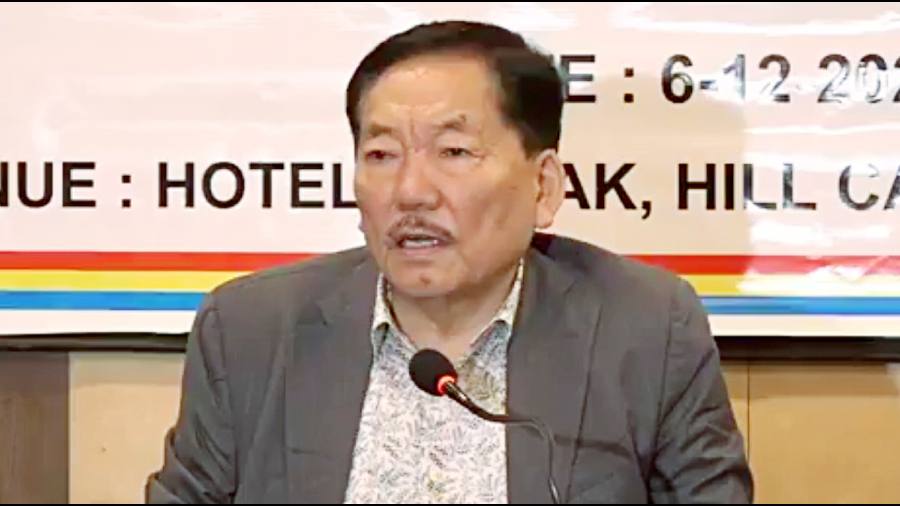 Pawan Chamling
File picture
---
  |  
Gangtok
  |  
Published 19.01.23, 04:07 AM
---
Sikkim Democratic Front (SDF) president Pawan Chamling has expressed sadness over the state government's failure to use the opportunity provided to the state as a host of two upcoming G20 events to promote Sikkim's organic success.
Speaking on the occasion of the seventh anniversary of Sikkim being declared an organic state, observed by the SDF at Chuba in south Sikkim on Wednesday, the former chief minister said the world acknowledged Sikkim as the organic state and not to include it in the two G20 events was a loss not only for Sikkim but also for the entire world.
"I had proposed to the Sikkim government and the Indian government, and I want to put this on record here, it is sad for Sikkim not to include the organic (success) in the year-long G20 programme," said Chamling, who is credited with making a success of the state's organic mission during his 25-year-long tenure as the chief minister.
Chamling had brought in a legislation in 2003 to make Sikkim a fully organic state by banning chemicals and inorganic fertilisers and the state finally achieved the mission of becoming fully organic after 13 years in 2016.
The two G20 events Sikkim is scheduled to host are Business (B20) and Startup 20, on March 16 and March 18, respectively. India will hold 215 events in 56 cities during the course of the country's yearlong G20 presidency.
India had assumed the presidency of G20, which is the intergovernmental forum comprising 19 countries and the European Union, on December 1.
The ruling Sikkim Krantikari Morcha government also observed the Sikkim Organic Day at Gyalshing in west Sikkim, but it was a rather lowkey affair.
Speaking on the occasion, Loknath Sharma, Sikkim's minister of agriculture and horticulture, claimed that the present government had done more to promote organic farming by incentivising farmers.
"The previous government's achievement was mostly on paper. In less than four years of our government, we have given incentives worth Rs 34 crore in dairy, Rs 9 crore in agriculture and horticulture and Rs 3 crore in piggery to farmers," he said.