The world of food today, more than ever before, is forced to keep pace with the zeitgeist. The climate crisis, grim truths of a broken food system and a never-ending desire for the novel increasingly affect choices. Though hard to distinguish the ephemeral from the durable in a rapidly evolving landscape, some shifts hold out the promise of a tastier food future. Here are a few changes that we hope will gain ground in the coming months to fulfil that end.
Ethical Consumption (vegan meal tortilla foto)
A growing faction of climate-conscious eaters is backing sustainable brands that are adopting alternative models of farming such as regenerative or community-supported agriculture, injecting transparency into the supply chain as well as ensuring the equitable treatment of those who grow and produce our food. This is, more broadly, evidenced in the rising popularity of "earth-friendly diets" that eschew meat consumption in favour of plant-rich meals (a report released by the Good Food Institute India predicts the domestic market size for plant-based meat in 2030 to be anywhere between Rs 1,803 crore to Rs 5,884 crore) and "climate hero ingredients" such as pulses, grains, nuts, mushrooms that boast of sustainable credentials.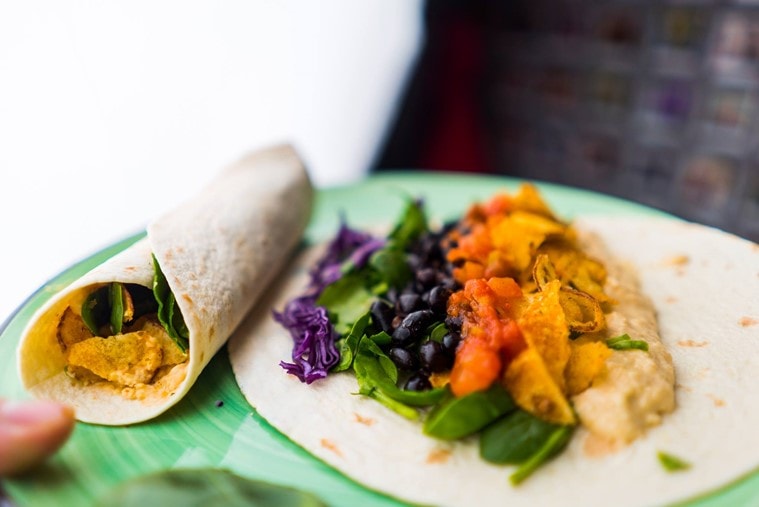 Plant-rich foods are gaining traction. (Pic source: Wiki commons)
Urban consumers, today, also seem to keep an eye out for ingredient transparency through clean labels and fair trade certifications that denote the just treatment of workers. "Awareness around sustainable labels has certainly increased in urban India, and they are becoming one of the top-of-mind initiatives for consumers. It started with concerns about their health, but people today are also thinking about the environmental and social impact of their consumption choices. The youth, in particular, is more sustainability-minded and are exposed to and engaged in the sustainability dialogue," says Abhishek Jani, CEO, Fairtrade India.
Rise of the Indigenous
Curiosity around indigenous produce as well as regional and sub-regional cuisines is on the rise. Much of this is fuelled by the chefs themselves — as they forage for new flavours and plate them before their patrons, India seems to be, at least gastronomically, in the midst of a cultural renaissance. But, surely, all of India doesn't munch at Indian Accent (Delhi), Ekaa (Mumbai), or Farmlore (Bengaluru). YouTubers like Mastanamma of Country Foods, Nambie of Eat Your Kappa and Jaymukh Gopinath of the Village Food Factory who cook with what grows in their vicinity, too, have contributed considerably to turning the gaze inward. With straightforward recipes of a kadaknath biryani, stingray curry, chayote momos, easal (winged termites) stir fry, these channels illustrate the astonishing diversity of our culinary heritage.
Local Spirits

Thirst for the homegrown reflects in stemware too. "The use of local ingredients in the making of a cocktail creates a lot of excitement in the consumer's mind," says mixologist and entrepreneur Yangdup Lama, Sidecar — the only Indian bar to be featured on Asia's 50 Best. Indigenous spirits like Kerala's toddy, Goa's cashew feni, rice beer from the northeast and mahua from central India despite being touted as the "next big thing" haven't quite seeped into the mainstream. "There is certainly an increased pride in local spirits. It's not a trend, it's not the mainstream. They are still not the alcoholic spirits that are consumed by a large section but there's a lot of buzz around it. Not from a consumption point of view, but mature consumers today are taking a lot of pride in regional or local beverages," he adds.
Sweet Tooth

Shunning sugar, in some form or another, features on everyone's food resolutions list. But desserts have a way of shaming the strength of our will. It's just the way the cookie crumbles (sorry I couldn't resist it). The approach to desserts, however, seems to be changing. A little bite of dark chocolate, yoghurt parfaits, flourless or millet-based cakes and afters made with khand sugar are likely to win favour. The moment also seems propitious for extreme specialisation. "When I started Le15, you got the same five desserts everywhere. And now just look at it, you have such amazing pastry chefs that are doing incredible work and have shops specialising in just one product. So someone's doing just ice creams, another focusing just on cookies while yet another is making ice cream sandwiches. This has never been the case before," says Pooja Dhingra, pastry chef and Founder of Le15India.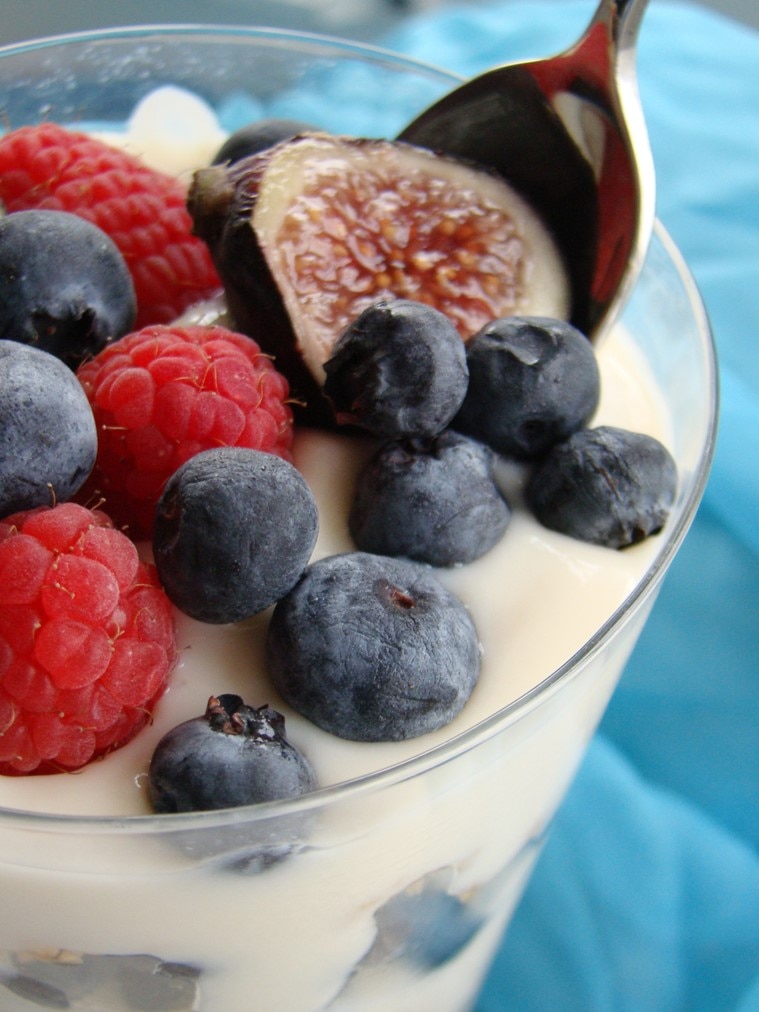 Yoghurt parfaits are replacing traditional desserts. (Pic source: Wiki commons)
Fermentation Fanaticism 
Fermentation is so intrinsic to food that calling it a trend is near comical. Our everyday foods — idli, dhokla, achaar and eromba to name a few — rely on the work of microbes to produce deliciousness. So why, then, are we obsessing over yeasts, moulds and bacteria? Prachet Sancheti, who runs the Goa-based fermented goods brand Brown Boy Koji, explains the fixation. "Something that (David) Zilber mentions often is that 'fermentation is not a trend but rather that it's gaining popularity now. It has always been a part of us and will remain'." Zilber used to head the fermentation lab at Noma (the restaurant recently hit headlines for calling the modern fine dining model unsustainable and declaring its decision to shut doors for regular service next year), and is largely the reason, along with the restaurant's chef René Redzepi, why this ancient form of preserving and enhancing the taste of our food has caught people's attention the world over.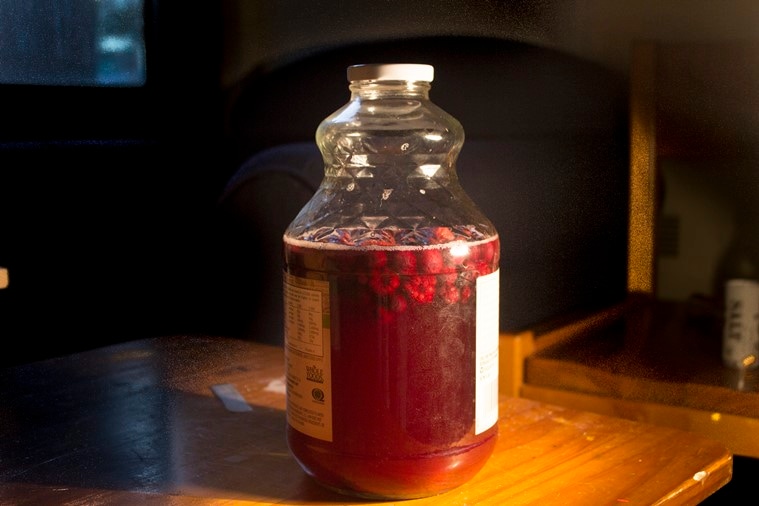 Kombuchas can come in unexplored flavours. (Pic source: Wiki Commons)
Back home, producers like Sancheti are experimenting with native produce to create tamari, miso, shoyu and much more. "For me, personally, I can say that it is the transformation that makes it sexy. When you unlock and create these unique flavours through microbes that are not visible to the naked eye – it's truly magical. Rice tasting like mushrooms, sugarcane kombucha having that apple kind of tartness and acidity amongst so many other things," says Sancheti, adding, "For consumers apart from the obvious health benefits I think it's again the experience of these unexplored and/or unfamiliar flavours becoming familiar. Everyone loves a party in their mouth."
Damini Ralleigh is a Delhi-based food writer
📣 For more lifestyle news, follow us on Instagram | Twitter | Facebook and don't miss out on the latest updates!