Michael Toscano told The Post and Courier in November that the porchetta sandwich pop-up operating out of his Italian restaurant Le Farfalle could eventually become its own stand-alone concept. 
Just over two months later, the chef and his wife Caitlin have found a home for da Toscano Porchetta Shop, set to open this spring in the 109 President St. space previously occupied by Gnome Café.
Once open, the daytime eatery will offer sandwiches, rotisserie meats, salads and take-and-bake items like meatballs and lasagna. Porchetta — whole hog that's roasted, wrapped and sliced — will be joined inside house-made focaccia bread by aged provolone cheese and salsa verde to make the shop's signature sandwich. 
Prior to its debut, the former vegan café that abruptly closed after seven years at the corner of President and Cannon streets will undergo minor renovations that include the addition of stone countertops and brass railings along with the removal of a wall separating the kitchen from the service area. 
In November, The Post and Courier reported that the owners of Page's Okra Grill paid just under $1 million for the building that da Toscano Porchetta Shop will soon call home. The Page family initially planned to open a new concept inside the 3,200-square-foot, two-story commercial property. Instead, they decided to lease.
When Toscano saw the listing, he jumped at the opportunity to bring da Toscano Porchetta Shop to the Charleston peninsula.
Inspired by street stalls Toscano has visited in Italy, the restaurant offers much more than typical sandwich shop fare. Porchetta, prime rib and rotisserie chicken will be hand-sliced to order for patrons to enjoy on a sandwich or later that night for dinner. Espresso drinks, beer and wine will all be served alongside the food offering.
When it comes to sandwiches, the porchetta will be joined by others like eggplant with sun-dried tomatoes and whipped ricotta or bollito, an Italian sandwich made with beef cheeks. The porchetta sandwich will be the star of the show.
"It's going to feel like you're in Tuscany," Toscano told The Post and Courier. "Porchetta has been something that I've experienced in Italy for years. It's such a long roast, but it's such a festive thing."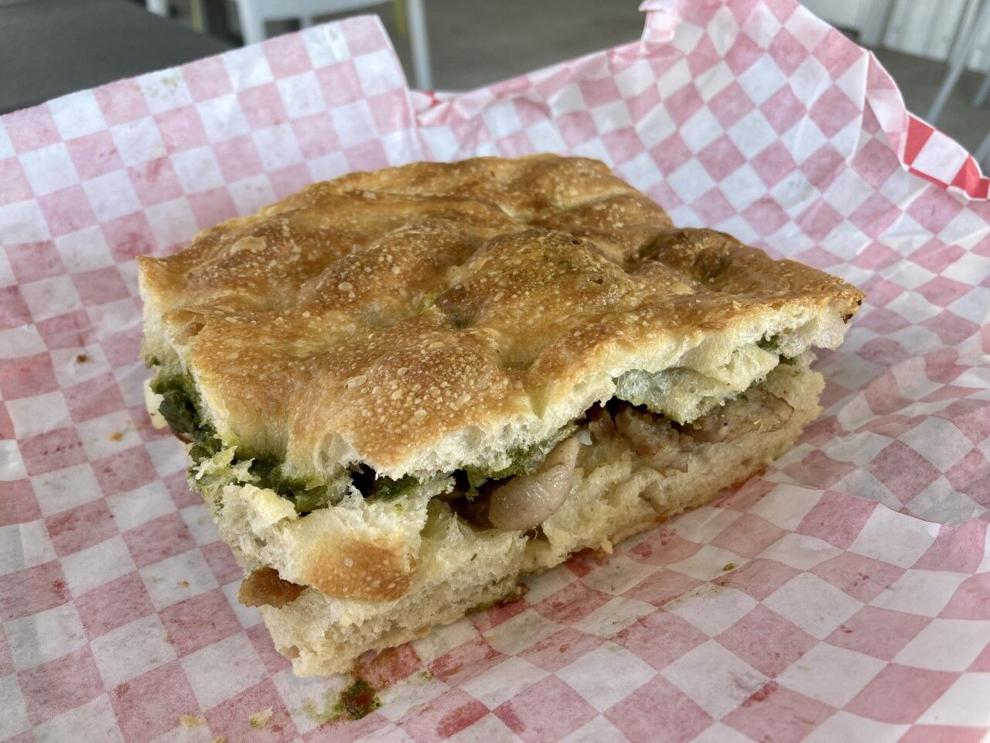 To make the porchetta, Toscano sources a 75- to 90-pound pig from family-owned South Carolina pig farm Holy City Hogs. The bones are removed and the whole hog is rubbed with rosemary, fennel, garlic, salt, pepper and a touch of chili flakes. Roasted until the skin is crispy, Toscano likens porchetta to an aromatic, lightly cured ham. 
"It's a window on the side of the street, and they'll slice it right in front of it," Toscano said of the Italian porchetterias that inspired the new shop. "It's one of the most beautiful snacks as you're walking down the street." 
Da Toscano Porchetta Shop will stay open daily following its spring debut, but hours of operation have not been determined. For more information, visit https://www.dtporchetta.shop.